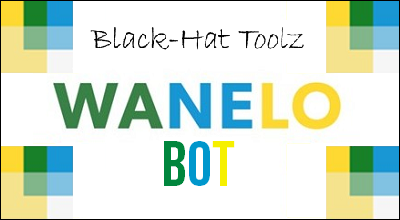 Description: Multi-threaded Wanelo Account Creator & Automation Bot.
Mass create accounts & populate your accounts with followers automatically & via scheduled processes using this program.
This application has been developed to work within Windows operating system only.
Full customization of accounts & delays is available within all of our bots.

Bypass API - Acts Like A Browser User
Fully Multi-Threaded - Run Up To 100 Threads Per Instance
Multi-Account Management - Support Unlimited Accounts
HTTP Proxy Compatible - User/Pass Authentication & IP Authentication
Link Proxies To Accounts / Load Proxies Seperately
Spintax Compatible
Full Process Logging - Reports All Actions - Can Be Hidden
Cookie Usage - Uses Cookies Between Sessions To Prevent Constant Logins
Automatic Updates & Update Checking
Allows For Multiple Keyword Entry
Account Creator & Email Verifier
Account Checker (By Login & By Profile URL)
Product Liker (Saver)
User Follower
Mass Promoter
Profile Updater
Unfollower
Catchall Email Support
Built In Scheduler Allows For Complete Automation